What's the difference between coving and cornice?
We know Cornice as the generic term applied to a moulding designed to conceal the join between the wall and the ceiling. This is usually an ornate design; Georgian, Victorian, Egg & Dart, Gothic etc.
Coving usually refers to a type of Cornice that is uniform in profile and tends to be plainer with no pattern.
 Exmaples of different cornice design: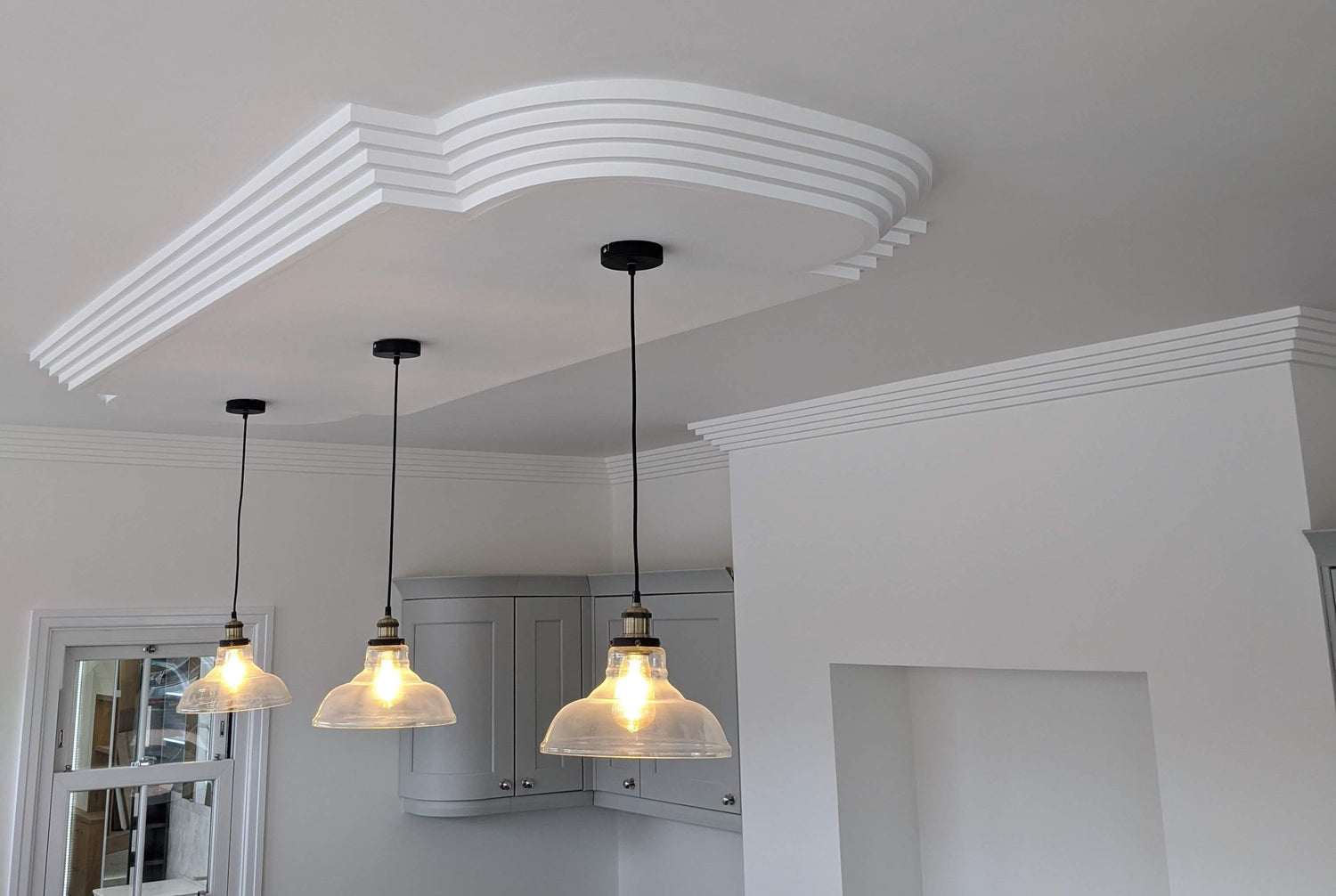 Dedicated & Experienced Installers
Our installers are professional in their approach to work, from the moment they land to the moment they leave your project. They're happy to walk you through the installation process prior to work commencing to discuss anything you'd like to know.
We understand having cornice installed is a big step for any of our clients & their homes. We aim to make the process as fun, exciting and smooth as possible.
Contact us